Friday June 3, 2022
After Anna's participation in the Intercession Day Panel, Dr. Brown invited Language Virtual to host a panel about our best practices teaching ELL students. We spoke for an hour about our firsthand experiences teaching large group and small group lessons and our involvement with LV to an audience of mostly BHS science and social studies teachers. Huge thank you to Language Virtual teachers Naomi, Jerry, and Sunny for participating and Dr. Brown for the invitation!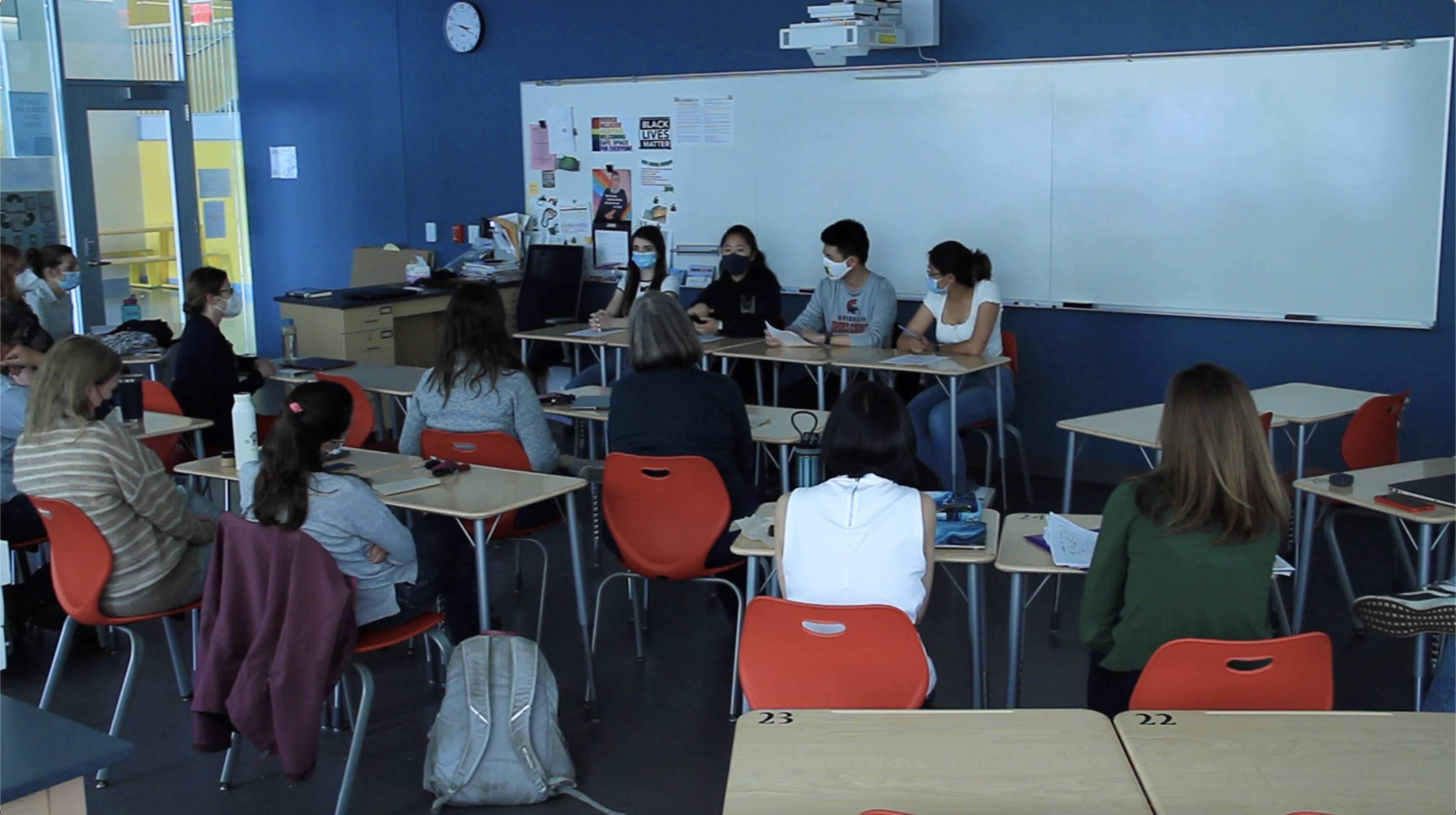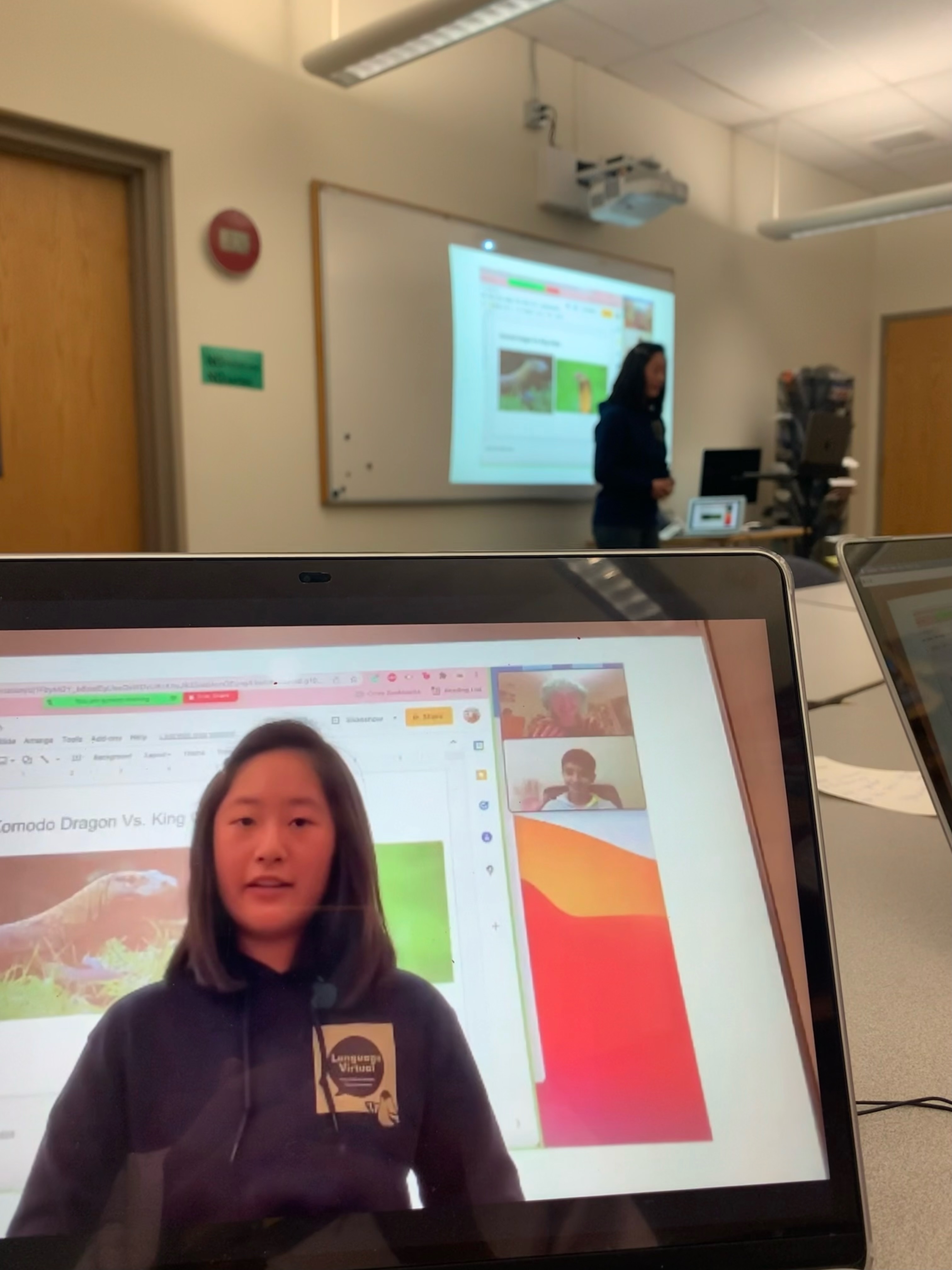 Wednesday January 26, 2022
Today was Intercession Day at BHS. Anna (President and Founder), spoke about Language Virtual during the "A Call to Action" Panel, addressing our work and how it helps fight the social and economic injustices in our world. Folllowing the panel, LV set up a booth at the club fair. Thank you so much to members Kyla, Sunny, Summer, Miles, Samme, Jerry, and Rowan for helping us out there!